Opening of the directly-managed store TOCHI-DOCHI that sells local products from regions around Japan near Seijogakuen-mae Station
~Offering regional products that can usually only be purchased locally based on the concept of "deliciousness from around the world available on-demand"~
ANA X Inc. (President and CEO: Shinichi Inoue, headquarters: Chuo-ku, Tokyo, hereinafter referred to as "ANA X"), ANA Akindo Co., Ltd. (President and CEO: Seiichi Takahashi, headquarters: Chuo-ku, Tokyo, hereinafter referred to as "ANA Akindo"), and Peach Aviation Limited (Representative Director & CEO: Takeaki Mori, headquarters: Sennan-gun, Osaka, hereinafter referred to as "Peach") will open a physical store selling local products from regions around Japan in a space adjoining the Seijo Ishii main store near Seijogakuen-mae Station from 10:00 a.m. on Sunday, January 16.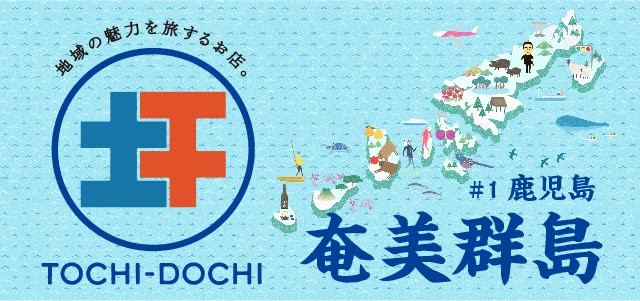 ANA X is promoting the provision and development of platform businesses that utilize the Group's accumulated customer data and digital touchpoints. The aim is to enrich customers' lives not only in terms of unusual events such as air travel and tourism but also their everyday lives, given the expected changes in air travel demand due to modifications in people's behavior caused by COVID-19.
ANA Akindo, on the other hand, has 33 hubs throughout Japan as a company that excels within the ANA Group for its non-digital contact points with customers. It is developing community-based initiatives for regional development, including expanding sales channels for regional products and implementing measures to create and expand non-resident populations and other populations associated with regions.
This time, ANA X and ANA Akindo will leverage their respective digital and non-digital strengths to open the directly-managed store near Seijogakuen-mae Station in Setagaya-ku, Tokyo a major traffic route for the area . The store will sell regional products that can ordinarily only be purchased in the local area based on the concept of "deliciousness from around the world available on-demand," and provide new value both online (digitally) and offline (through the physical store).
Specifically, ANA X will implement the merchandising, store management, and marketing policies to guide customers from the internet offline to the physical store, while ANA Akindo and Peach will support the procurement and distribution of regional products based on their relationships with local communities throughout Japan.
In the first phase, Peach, which is the only airline in the ANA Group with routes from Narita Airport and Kansai Airport to Amami, will collaborate with the Amami Islands in Kagoshima Prefecture through Thursday, March 31, 2022 to sell specialty products and handicrafts such as Amami Oshima Tsumugi silk products, which can usually only be purchased locally. Going forward, we will continue to collaborate with local governments across Japan to promote the charms of many regions, so please look forward to it.
■Product examples

From left to right: Tokunoshima black tea bags / Kinnokinomi (mixed nuts) 65g / Oshima Tsumugi silk Tatsugo stole / Oshima Tsumugi silk mask. All photos are for reference only.
---
■Business details
【Store name】       TOCHI-DOCHI

【Store concept】     ・Sales of regional specialty products that can usually only be purchased in the local area

             ・Sales of regional specialty products that are beloved locally

             ・Sales of handicrafts and other products that give a sense of regional local culture

             ・Introduction of ANA Group services

【Location】         6-11-5 Seijo, Setagaya-ku, Tokyo

【Hours】          10:00 a.m. to 8:00 p.m. 

【Period of joint store operation】   Pre-opening on Sunday, January 16, 2022

                Main opening on Thursday, February 10, 2022 (through Friday, March 31, 2023)

【URL for details】      https://www.tochidochi.ana.co.jp/

             *The site release is scheduled for 2:00 p.m. on Tuesday, January 18.

Products can also be purchased from the above site, but the service is scheduled to start from February. For more information, please visit the site above.

【Email address for inquiries about cooperation with this store】 info_tochi-dochi@ana-x.co.jp

"); document.write(""); // -->