A new service that embodies a "mileage-based ecosystem"ANA Digital Coupons / ANA Variety Coupons~Electronic coupons that can be redeemed from miles and immediately used~
ANA X Inc. (President and CEO: Kazuhiro Todoroki, Headquarters: Chuo-ku, Tokyo; hereinafter referred to as "ANA X") is launching a new digital coupon service for ANA Mileage Club members on July 1, 2022. The service offers "ANA Digital Coupons" and "ANA Variety Coupons" that can be redeemed from ANA miles to dine at participating restaurants and use at participating establishments.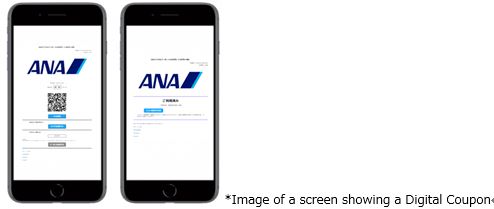 The business concept of ANA X is a "mileage-based ecosystem." In addition to "out-of-the-ordinary" settings such as air travel and trips, we also offer services and products linked to ANA miles in areas of daily life that leverage the strengths of the ANA Group. ANA X will begin offering a digital coupon service that enables ANA Mileage Club members to use miles in their daily lives. The new service will replace the ANA Value Vouchers and various coupons for dining and other uses that were previously issued in paper form, and has been made easier for everyone to use.
■ANA Digital Coupons
URL for details: https://www.ana.co.jp/ja/jp/amc/reference/tukau/coupon/digital.html
10,000 miles can be redeemed for 10,000-yen worth of electronic coupons (in 1,000-yen increments)
Coupons are issued immediately after application and can be used with your smartphone or tablet
Coupons can be used to pay for purchases or services at participating establishments *No change will be given
For a list of locations where the coupons can be used, please refer to the URL for details
■ANA Variety Coupons
URL for details: https://www.ana.co.jp/ja/jp/amc/reference/tukau/coupon/variety.html
Electronic coupons for services can be redeemed depending on the number of miles
You can receive your preferred services from the options set for the number of miles redeemed
Coupons are issued immediately after application and can be used with your smartphone or tablet *Some services require advance reservations, such as dining at restaurants
For a list of locations where the coupons can be used, please refer to the URL for details
■ Image of use (example: ANA Digital Coupons with QR code scan)

■Changes from previous service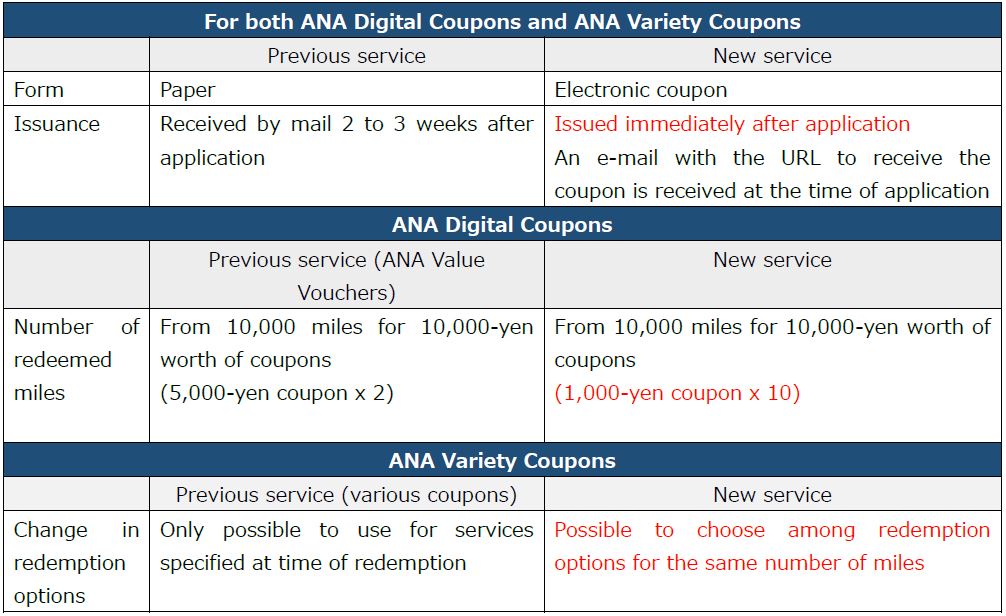 ANA X will continue to develop a variety of businesses and services that expand the range of products and services eligible for using accumulated miles in many parts of daily life toward realizing a "mileage-based ecosystem." We hope you will take this opportunity to consider joining the ANA Mileage Club.

*1 Details on the "mileage-based ecosystem": https://www.anahd.co.jp/group/pr/202103/20210326-4.html

"); document.write(""); // -->