ANA X and Caremix team up on "Accompanying nurse" service - travel and tours with peace of mind
 ANA X Inc. (President and CEO: Shinichi Inoue , headquarters: Chuo-ku, Tokyo) is teaming up with Caremix Co., Ltd. (CEO: Akira Shibata , headquarters: Machida-shi, Tokyo, hereinafter referred to as "Caremix")1, a company that offers "Accompanying nurse" services, to start a new service for those who typically refrain from traveling, returning to their hometowns or attending life events and ceremonies due to existing ailments or physical condition on November 30 (Tuesday).
 According to the wishes of the individual traveler, a dedicated nurse will accompany tours, which will also give peace of mind in approaching long-distance air travel. For further details and to apply, please visit ANA Disability Desk 2 on the ANA website.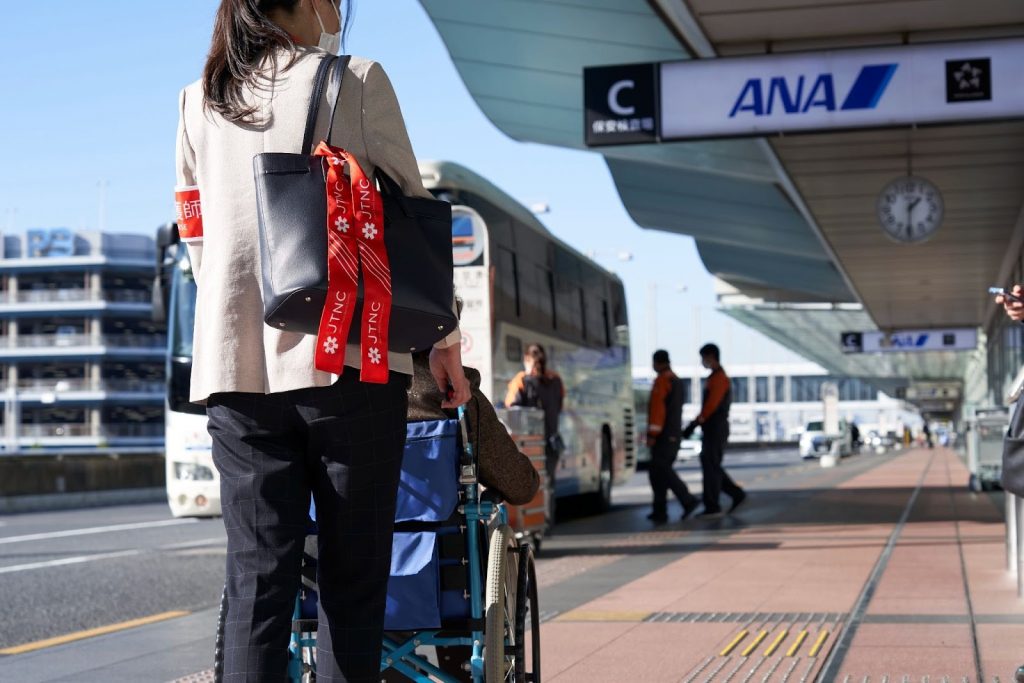 (For illustrative purposes only)

■Service overview
[Covered period]  
Tuesday, November 30, 2021 to Tuesday, November 29, 2022 (tentative)

[Content]
This service is to support the safe travel of those with pre-existing conditions by providing a dedicated nurse as a medical attendant able to diagnose any issues that may arise in the traveler due to changes in condition or symptoms caused by changes in aircraft air pressure
For example, this support – based on the wishes of the traveler or their family – might include the nurse working with ANA staff of the Special Assistance Counter at the airport, finding physical changes or discomfort during travel or assisting with meals and bathroom visits.

[Covered products]
ANA Traveler's Dynamic Package, ANA Traveler's Package Tours

[How to apply]
Apply by clicking the banner on the ANA website's ANA Disability Desk, which will take you to Caremix's ANA-dedicated inquiry form, then fill in the required items.

[Further details]
URL: https://www.care-mix.co.jp/

*1. Caremix Co., Ltd.
Business areas: social work, work-sharing and care management
URL: https://www.care-mix.co.jp/

*2. ANA Disability Desk
Provides consultation for customers with disabilities, injury or illness (including allergies) who are concerned or anxious about joining ANA X tours and arranges itineraries to meet their wishes.  

End of document

"); document.write(""); // -->