ANA X and Tokyu collaborate!
~ Provide services which closely support "new lifestyles" ~
ANA X Inc. (Representative Director and President: Shinichi Inoue, headquarters: Chuo-ku, Tokyo) is going to commence a collaboration with the fixed-fee, multiple-stop relocation service TsugiTsugi*1 provided by TOKYU CORPORATION (President & Representative Director : Kazuo Takahashi, head office : Shibuya-ku, Tokyo; hereafter referred to as "Tokyu Corp.") with the objectives of enhancing services which closely support diversifying new lifestyles such as living in multiple locations, etc., and supporting the travel of customers who are practicing ways of working and lifestyles which are not bound to any place.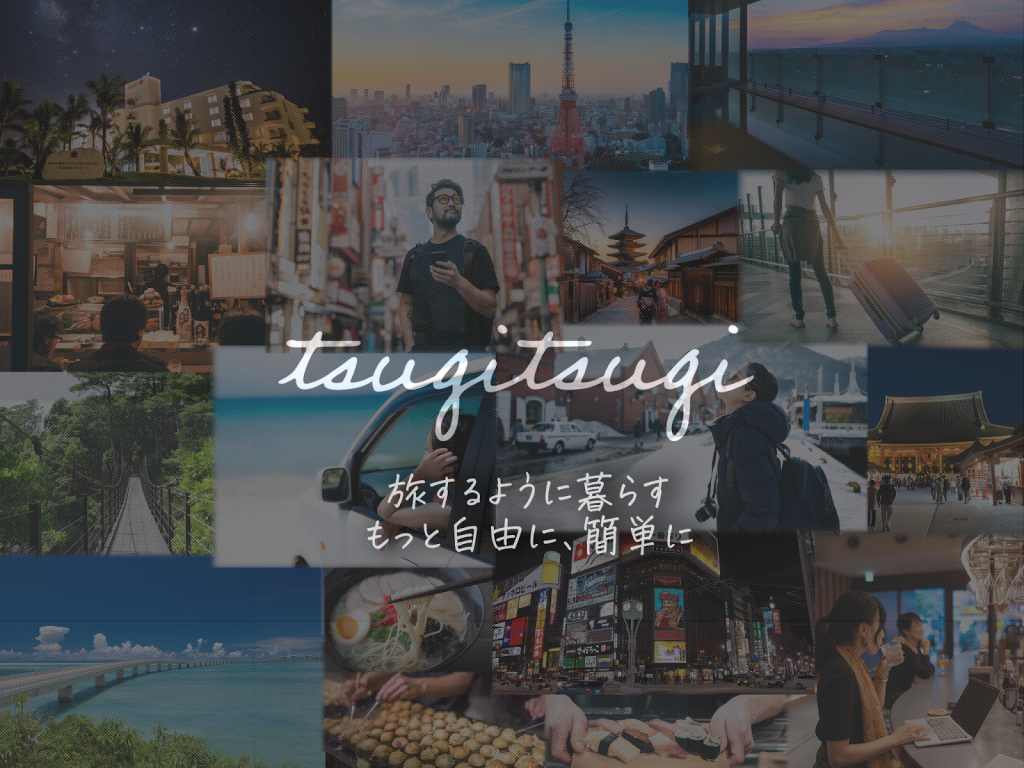 (Image: illustration)
[Overview]
Application period: From November 22, 2021 (Monday), first-come-first-served
Establishment period: From December 10, 2021 (Friday) to June 10, 2022 (Friday)
Eligible people: customers who use the fixed-fee, multiple-stop relocation service TsugiTsugi provided by Tokyu Corp.
Details: ANA SKY COINS are given away with respect to each of the plans below.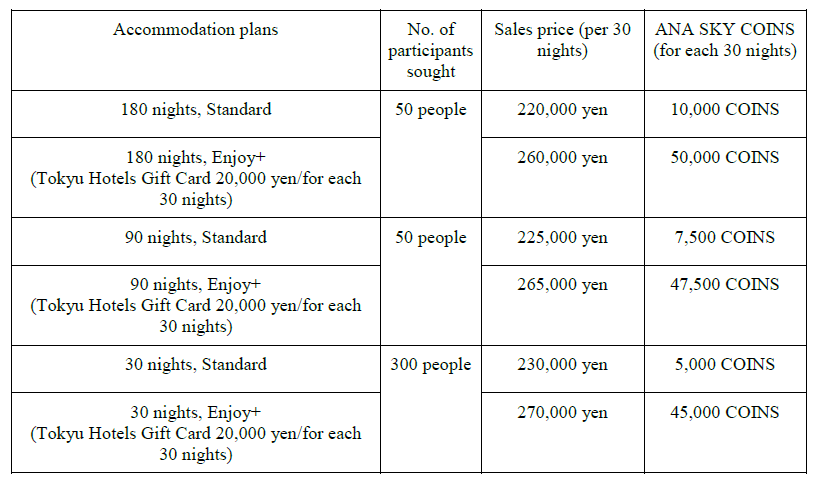 URL for the details: https://tsugitsugi.com/
In December 2021 we will commence provision of ANA Pocket,*2 a service under which points are collected for not only transportation by airplane but also walking and everyday transportation by car and train, etc., and the collected points can be exchanged for ANA SKY COINS and ANA Miles. By all means please take advantage of the use of TsugiTsugi and ANA SKY COINS to download ANA Pocket.
*1 TsugiTsugi: https://tsugitsugi.com
*2 ANA Pocket: https://www.anahd.co.jp/group/pr/202110/20211015-6.html End of document
---
"); document.write(""); // -->