Wanwan Flight in Nagasaki tour for traveling with a pet dog established!
~ Uses charter flights to enable customers to travel in airplanes with their pet ~
ANA X Inc. (Representative Director and President: Shinichi Inoue, headquarters: Chuo-ku, Tokyo) began sales today at 16:00 of the Wanwan Flight in Nagasaki, a tour that uses charter flights to enable customers to travel in airplanes with their pet.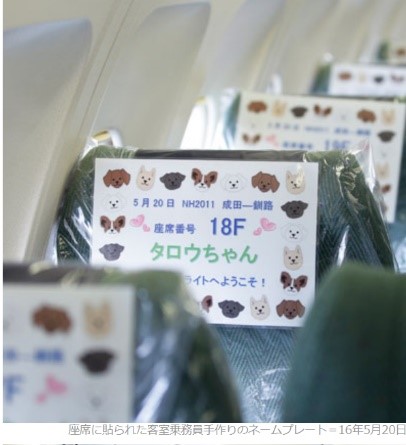 Since this tour was offered in Hokkaido in 2016 as the first such tour by an airline in Japan, we have received many requests from our customers saying "we would like you to offer the same kind of tour" so now we have starting offering this tour again for the first time in five years.
The biggest feature of the tour is that it uses ANA return-trip charter flights between Narita and Nagasaki to enable the customers to travel with their pet dog in the airplane. Customers stay at i + Land Nagasaki on Nagasaki City's Iojima island, which has a dedicated accommodation facility for customers bringing their pets with them, and the customers can spend time with their pet dog in their room. Furthermore, there are natural hot springs, the Dog Run, which is an 80-meter-long natural grass field with an ocean view where customers can play with their pet dog, and a wide range of dedicated amenities for pet dogs such as toilet sheets and towels, etc. Photo counters have been established at the popular tourist spots on Iojima island, so on this tour you can enjoy the entire island while capturing your memories with your pet dog in photographs. Note that a veterinary doctor will accompany you on your travels, so you can participate in the tour with peace of mind. By all means please participate in this tour which has only been made possible by special planning.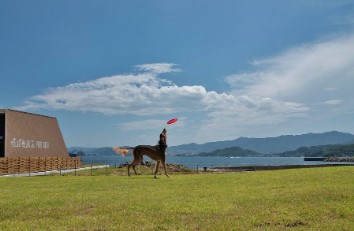 ■ Product overview
[Duration of travel]
From May 23, 2021 (Sunday) to May 25, 2021 (Tuesday): two nights and three days
From May 30, 2021 (Sunday) to June 1, 2021 (Tuesday): two nights and three days
[How to apply]
Please apply from the following website.
URL: https://www.ana.co.jp/ja/jp/domtour/theme/charterflight/wanwan_2105/
*In the case that there are many applications, the participants will be chosen by lottery. The winners will be notified by email.
*Applications by telephone are not accepted.
[Application period]
From April 1, 2021 (Thursday) at 16:00 to April 7, 2021 (Wednesday) at 10:00
[Capacity]
Limited to 30 groups (one group: people aged six or older, one to four people/no more than one dog)
[Travel cost]
259,000 yen/person (in the case of two people in one room using an S-class [compact] rental car)
[Accommodation facility]
i + Land Nagasaki
[Participation conditions (dogs)]
Age: at least one year old
Size: Can fit in a pet cage 28cm wide × 47cm deep × 36cm high
Weight: 8kg or less
There are also other conditions such as whether or not the dog has been vaccinated. For the details, please confirm the website below.
URL: https://www.ana.co.jp/ja/jp/domtour/theme/charterflight/wanwan_2105/





"); document.write(""); // -->